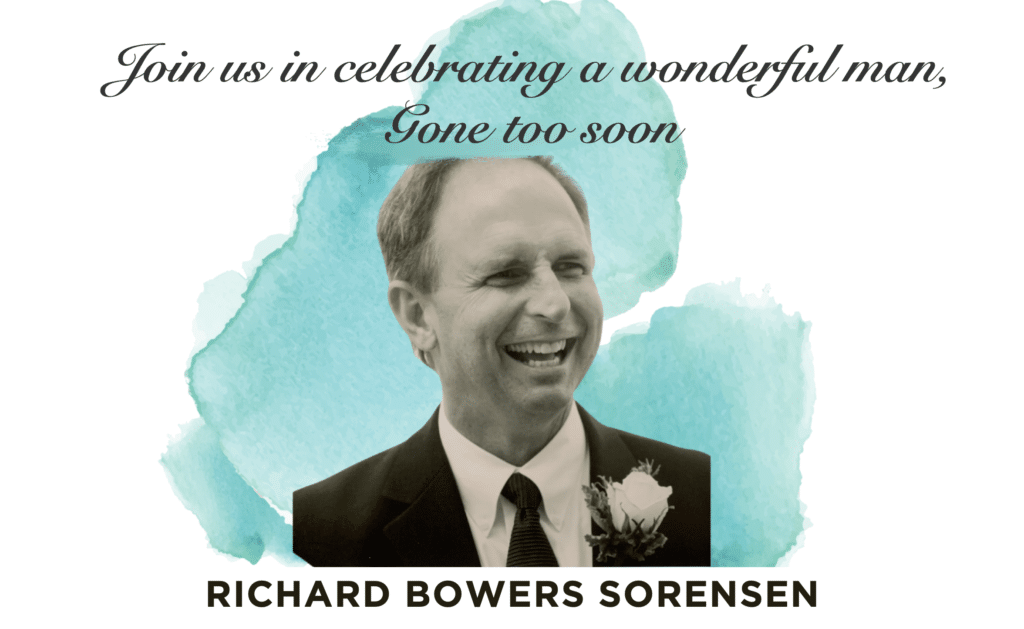 It is with great sadness that we inform you of the passing of Richard Sorensen. Richard passed away Wednesday, Nov 4th. He had been a valued member of our team since December 2007. He was a valued colleague and dear friend. He will be missed. Please keep Richard and his family in your thoughts as they go through this difficult time.
A Memorial Service will be held for family & friends in Thousand Oaks on Saturday November 21, 2020 at 11:00am.
This will be an opportunity to share memories & photos of Richard (Materials to write down memories will also be provided).
Location: The Church of Jesus Christ of Latter-Day Saints Stake Center Parking Lot
1600 Erbes Road

Thousand Oaks, CA 91361
Dress: Casual and Comfortable Church Dress
Safety: The service will take place outdoors, in a covered space. Due to Covid regulations and to keep everyone as safe as possible masks are required for all in attendance. For those who are able, we ask to please bring your own chairs.
A link to the memorial service is provided below for those who are unable to attend.
You can share your memories of Richard with the family by emailing them to juliannaparson@gmail.com
 For those looking for ways to show their love, in lieu of flowers or gifts, please consider making a donation to Mothers Without Borders in Richard and Lisa's names.