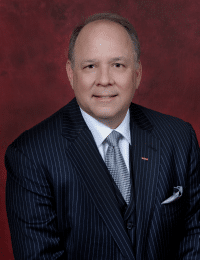 E. Dryden Pence III
Chief Investment Officer
LPL Financial Registered Principal
CA Insurance License # 0F82198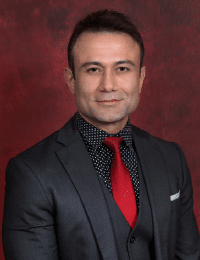 Ali Arik, Ph.D
Senior Analyst,
LPL Financial Registered
Administrative Associate
For our clients with Strategic Asset Management (SAM) accounts where we manage with full discretion, depending on your individual situation, objectives and type of accounts, we expect to hold slightly higher cash positions. We will deploy excess cash positions opportunistically as we evaluate both volatility and value. In short, we will remain tactical in a market we expect to be volatile.
For our clients who hold brokerage accounts, if you are interested in a similar fee-based strategy, please contact your advisor.
If you are not yet a client and are interested in learning more about our services, please contact Milo Reyes at 949.660.8777, extension 129, or Ramilo.Reyes@lpl.com to schedule an appointment.
The opinions voiced in this material are for general information only and are not intended to provide specific advice or recommendations for any individual. All performance referenced is historical and is no guarantee of future results. All indices are unmanaged and may not be invested into directly. The Standard & Poor's 500 Index is a capitalization-weighted index of 500 stocks designed to measure performance of the broad domestic economy. The MSCI Emerging Markets Index consists of 23 countries representing 10% of world market capitalization. The Index is available for a number of regions, market segments/sizes and covers approximately 85% of the free float-adjusted market capitalization in each of the 23 countries.
The economic forecasts set forth in the presentation may not develop as predicted and there can be no guarantee that strategies promoted will be successful. All investing involves risk including potential loss of principal. Tactical allocation may involve more frequent buying and selling of assets and will tend to generate higher transaction cost. Investors should consider the tax consequences of moving positions more frequently.
The payment of dividends is not guaranteed. Companies may reduce or eliminate the payment of dividends at any given time. Because of their narrow focus, sector investing will be subject to greater volatility than investing more broadly across many sectors and companies.
Bonds are subject to market and interest rate risk if sold prior to maturity. Bond values will decline as interest rates rise and bonds are subject to availability and change in price. Government bonds and Treasury bills are guaranteed by the US government as to the timely payment of principal and interest and, if held to maturity, offer a fixed rate of return and fixed principal value. International investing involves special risks such as currency fluctuation and political instability and may not be suitable for all investors. These risks are often heightened for investments in emerging markets.
---
[1] As of November 28, 2017, MSCI world index, which is a broad global equity benchmark that represents large and mid-cap equity performance across 23 developed markets countries was up 15.9% for the year. It covers approximately 85% of the free float-adjusted market capitalization in each country and MSCI World benchmark does not offer exposure to emerging markets.
[2] As of October 23, 2017, maximum drawdown (MDD) of the S&P 500 index was 3%. MDD is the maximum loss from a peak to a trough of a portfolio, before a new peak is attained. MDD is an indicator of downside risk over a specified time period, in this case 52 weeks.
[3] This year, analysts expect the S&P 500 to earn roughly $131 per share, a 10% increase from 2016. For 2018, earnings are expected to grow a 7%, to $140. Let's assume that the effective corporate rate goes down 5 percentage points to 23% — that would add $10 to earnings, bumping up 2018 estimates to $150 from $140. That's a big boost — that's 7.5% more on top of the 7% increase that is expected without tax cuts. At a constant multiple, it represents about 15% expected returns in 2018.
[4] "Growth typically outperforms value in periods of solid but unspectacular activity" because "investors place a premium on growth stocks that are able to expand their top-line despite modest economic growth," according to Goldman Sachs report.