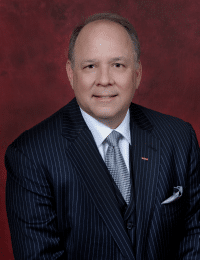 E. Dryden Pence III
Chief Investment Officer
LPL Financial Registered Principal
CA Insurance License # 0F82198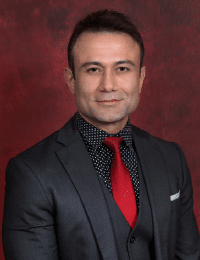 Ali Arik, Ph.D
Senior Analyst,
LPL Financial Registered
Administrative Associate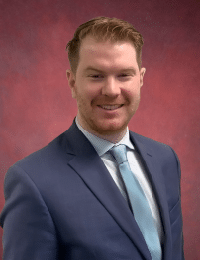 Ian Venzon
Analyst,
LPL Registered
Administrative Associate
For our clients with Strategic Asset Management (SAM) accounts where we manage with full discretion, depending on your individual situation, objectives and type of accounts, we expect to hold slightly higher cash positions. We will deploy excess cash positions opportunistically as we evaluate both volatility and value. In short, we will remain tactical in a market we expect to be volatile.
For our clients who hold brokerage accounts, if you are interested in a similar fee-based strategy, please contact your advisor.
If you are not yet a client and are interested in learning more about our services, please contact Milo Reyes at 949.660.8777, extension 129, or Ramilo.Reyes@lpl.com to schedule an appointment.
The opinions voiced in this material are for general information only and are not intended to provide specific advice or recommendations for any individual. All performance referenced is historical and is no guarantee of future results. All indices are unmanaged and may not be invested into directly. The Standard & Poor's 500 Index is a capitalization-weighted index of 500 stocks designed to measure performance of the broad domestic economy. The MSCI Emerging Markets Index consists of 23 countries representing 10% of world market capitalization. The Index is available for a number of regions, market segments/sizes and covers approximately 85% of the free float-adjusted market capitalization in each of the 23 countries.
The economic forecasts set forth in the presentation may not develop as predicted and there can be no guarantee that strategies promoted will be successful. All investing involves risk including potential loss of principal. Tactical allocation may involve more frequent buying and selling of assets and will tend to generate higher transaction cost. Investors should consider the tax consequences of moving positions more frequently.
The payment of dividends is not guaranteed. Companies may reduce or eliminate the payment of dividends at any given time. Because of their narrow focus, sector investing will be subject to greater volatility than investing more broadly across many sectors and companies.
Bonds are subject to market and interest rate risk if sold prior to maturity. Bond values will decline as interest rates rise and bonds are subject to availability and change in price. Government bonds and Treasury bills are guaranteed by the US government as to the timely payment of principal and interest and, if held to maturity, offer a fixed rate of return and fixed principal value. International investing involves special risks such as currency fluctuation and political instability and may not be suitable for all investors. These risks are often heightened for investments in emerging markets.
---
[1] S&P 500 forward price-to-earnings (PE) multiple has contracted 11% to its 5-year average of 16.2x from 18.2x since the beginning of 2018
[2] Investment professionals rely on duration because it rolls up several bond characteristics (such as maturity date, coupon payments, etc.) into a single number that gives a good indication of how sensitive a bond's price is to interest rate changes. For example, if rates were to rise 1%, a bond or bond fund with a 5-year average duration would likely lose approximately 5% of its value (source: Fidelity)
[3] In 2015, China announced "Made in China 2025" objective which aims to help China become a major competitor in advanced technologies with both commercial and military applications. This initiative will be achieved via heavy state subsidies and regulatory control on foreign entities. Made in China 2025 would allow China to seek greater military and geopolitical power, a direct threat to the US. With no numeric goals explicitly stated, the Trump administration seems determined to deter that effort as much as possible.
[4] This does happen, in the form of official foreign aid or nonprofit contributions. But, these are placed in a separate category.