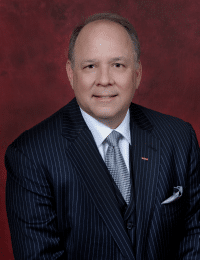 DRYDEN PENCE
Chief Investment Officer
LPL Registered Principal
dryden.pence@lpl.com
Eldon Dryden Pence III serves as Chief Investment Officer for Pence Wealth Management, overseeing the management of all client assets. Dryden obtained his degree in Economics from Harvard University in 1982. In that same year, he was commissioned in the US Army as a Military Intelligence Officer through the ROTC program at Massachusetts Institute of Technology (MIT).
After further Graduate Study in Law and Crisis Management, Dryden Pence functioned as a Military Intelligence officer and specialized in Psychological Warfare. He was reactivated for Desert Storm and is the recipient of the Bronze Star, Army Commendation Medal with "V" for valor in combat, the Meritorious Service Medal, and the Legion of Merit from the U.S. Army, one of the highest honors earned by a soldier. After commanding joint intelligence units in support of both US Central Command in the Middle East and US Africa Command, Colonel Pence retired from the Army Reserve in July 2015.
Formally trained as an economist, Dryden Pence is CIO of Pence Wealth Management, he oversees over $1.5 billion in brokerage and advisory client assets.
Dryden Pence combines his formal training and knowledge as an Economist with his years of experience in psychological warfare to bring a unique understanding of human behavior and how it affects the economy and the markets. Dryden Pence is a frequent speaker at regional and national events.
CA Insurance License # 0F82198
LEARN MORE ABOUT US
Request An Appointment
At Pence Wealth, we believe that good financial decisions don't have to be confusing.
If you have any questions or want to schedule a complimentary meeting to discuss your specific questions, please do not hesitate to contact us.
SUBSCRIBE TO OUR EVENT UPDATES
Our events create an opportunity for you to get to know us and our process. If you have some challenges, please join one of our events to get your questions answered. If you're interested, please subscribe and we'll keep you updated on our upcoming scheduled events.